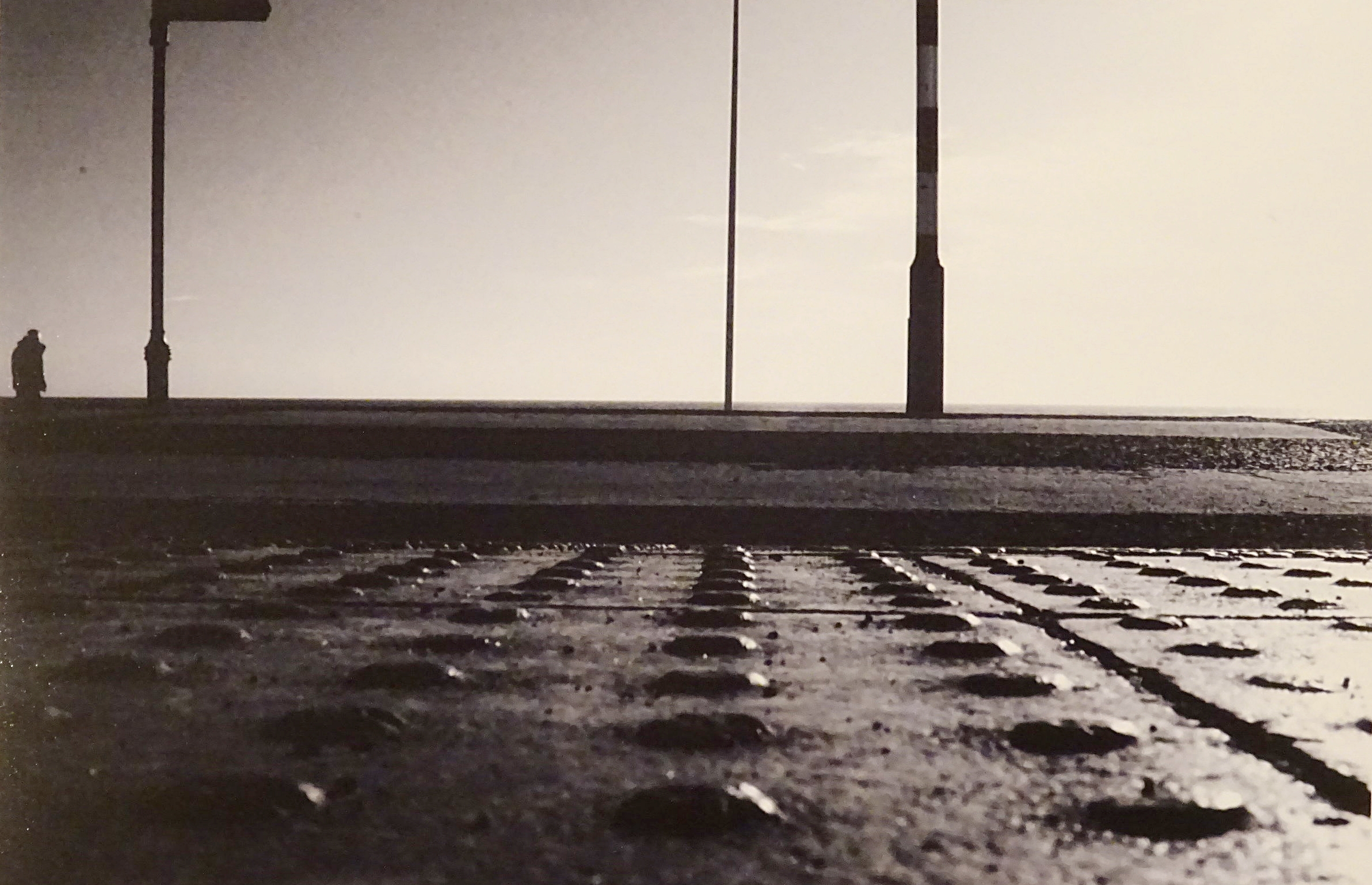 gallery | galeri
banner image from GROUNDED
photographs by Genevie Wilson
GOUNDED PHOTOGRAPHS
BY GENEVIEVE WILSON
24 NOVEMBER 2018 - 22 FEBRUARY 2019
A camera tripod is generally set up to hold a camera at roughly the eyeline of a standing person and the photograph represents a view we are used to seeing. But is that necessarily the best point of view for the photograph? A lot is written and discussed about where to stand to achieve the most effective view of a subject, mainly suggesting the possible angles, the horizontal options. Photographers might also make use of higher vantage points but rarely consider lower ones, certainly not ground level.
RECENT EXHIBITIONS
EACH YEAR WE HOLD AN OPEN SUBMISSION PHOTOGRAPHY EXHIBITION - PEOPLE AT ANY POINT IN THE DEVELOPMENT OF THEIR PHOTOGRAPHY ARE INVITED TO SUBMIT. THE THEME FOR OUR 2018 OPEN SUBMISSION PHOTOGRAPHY EXHIBITION WAS HOME / CYNEFIN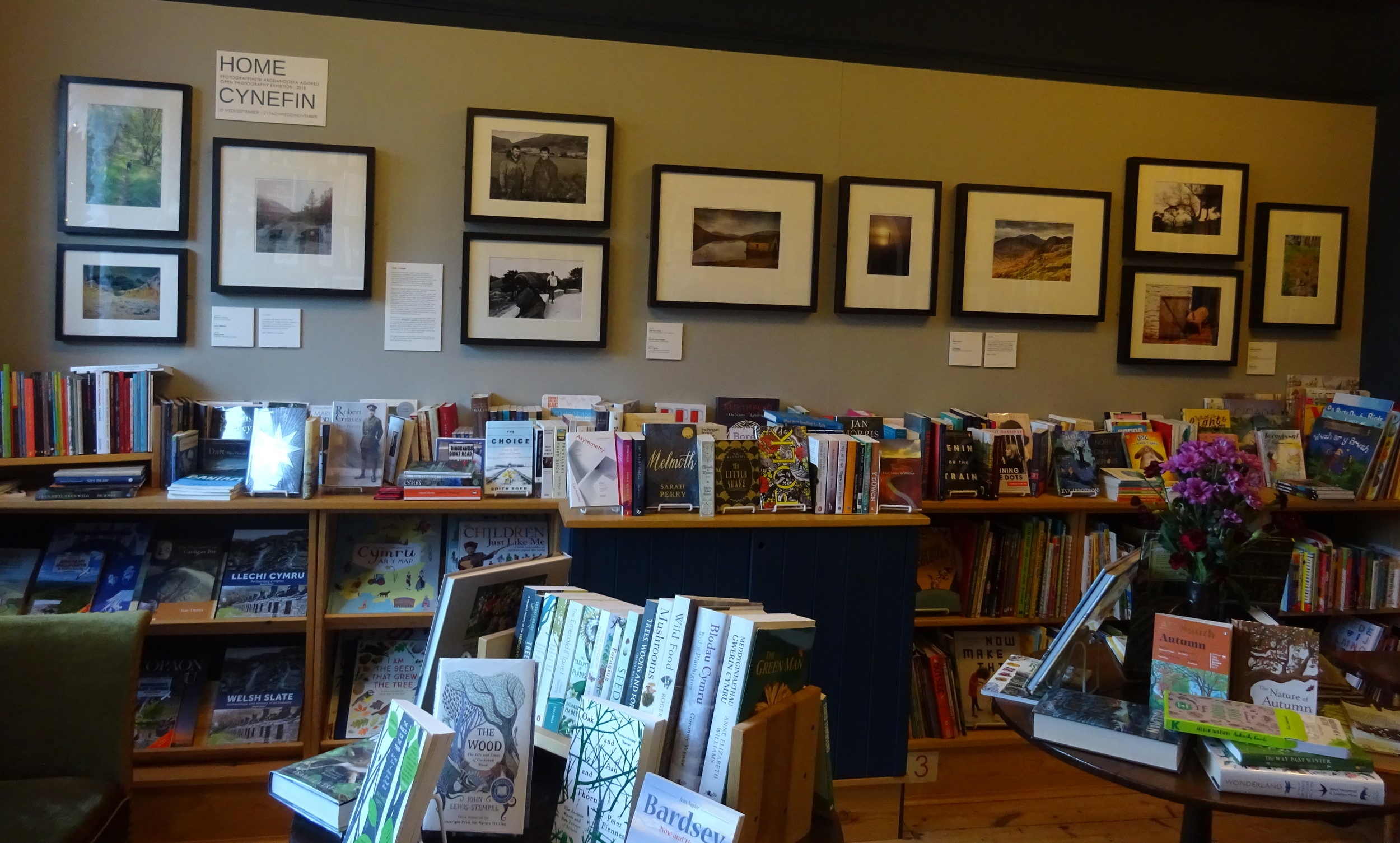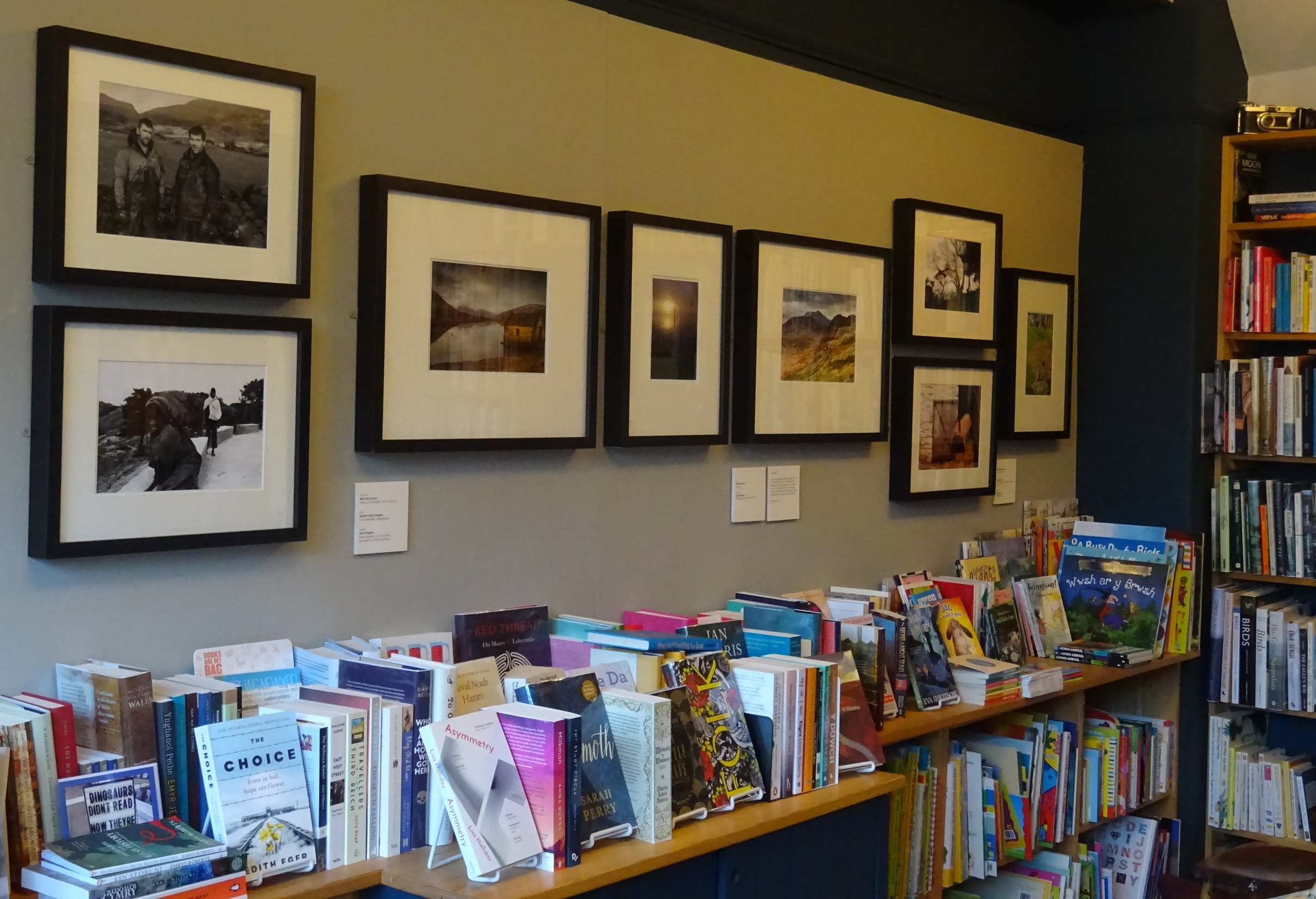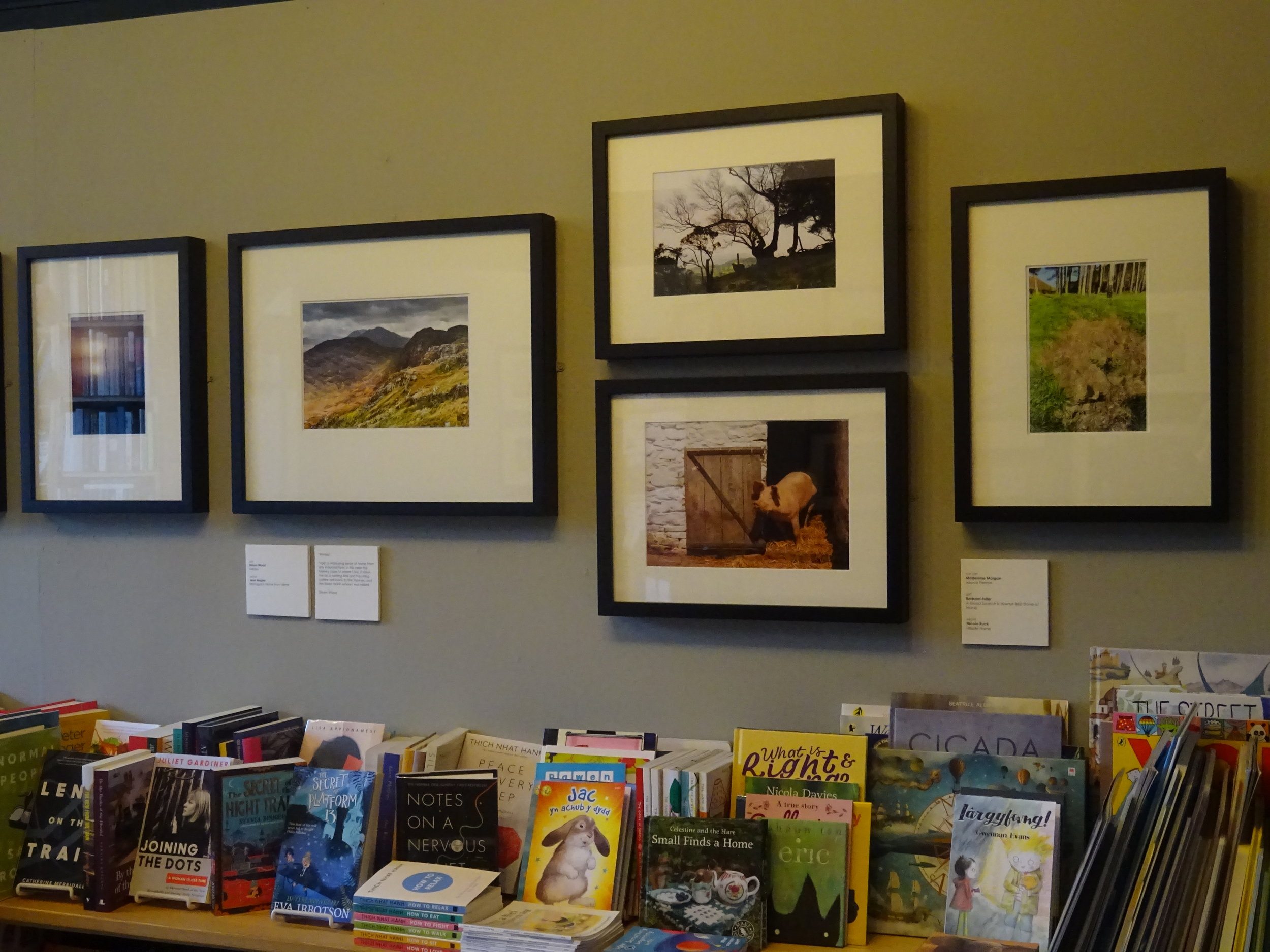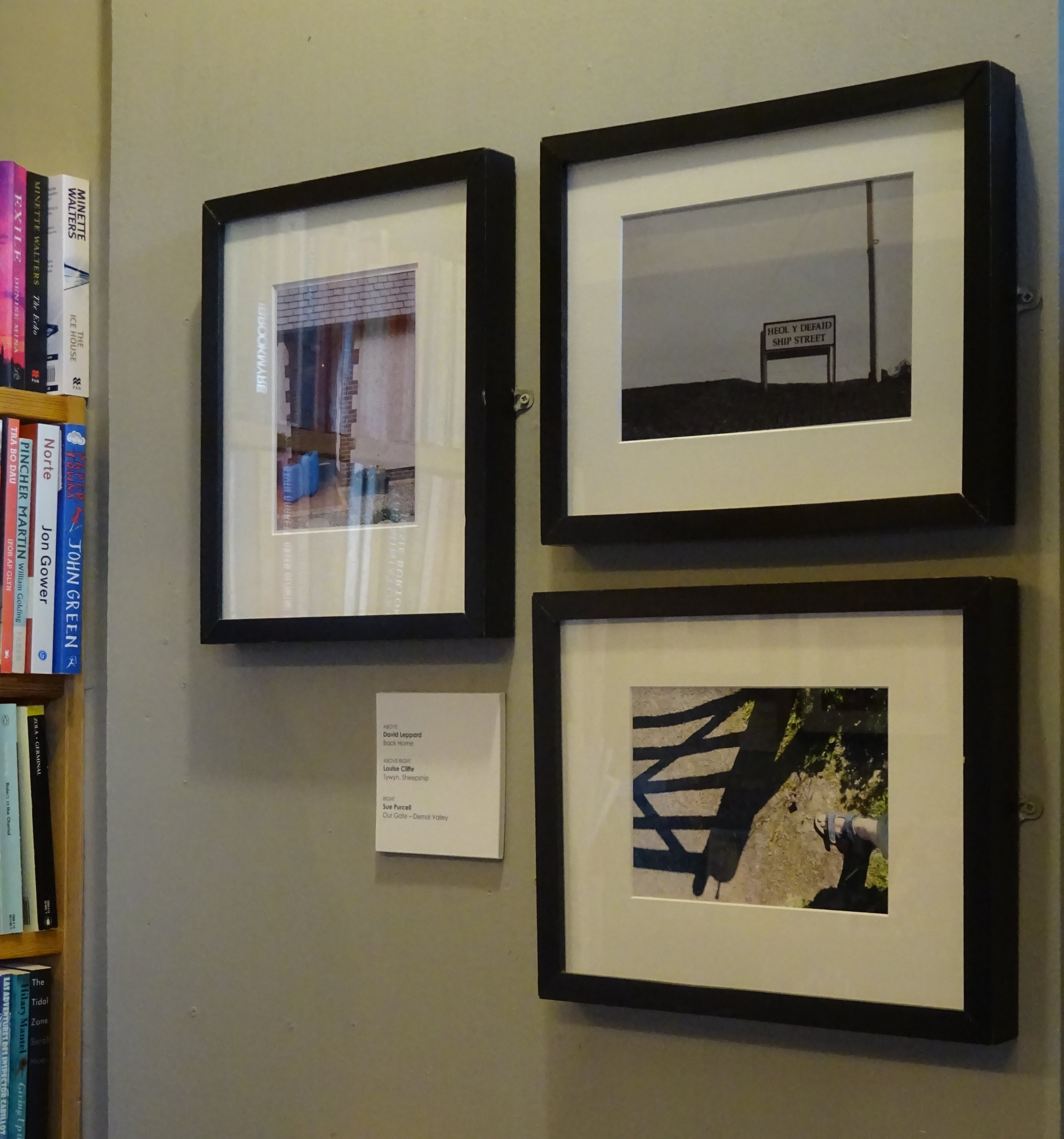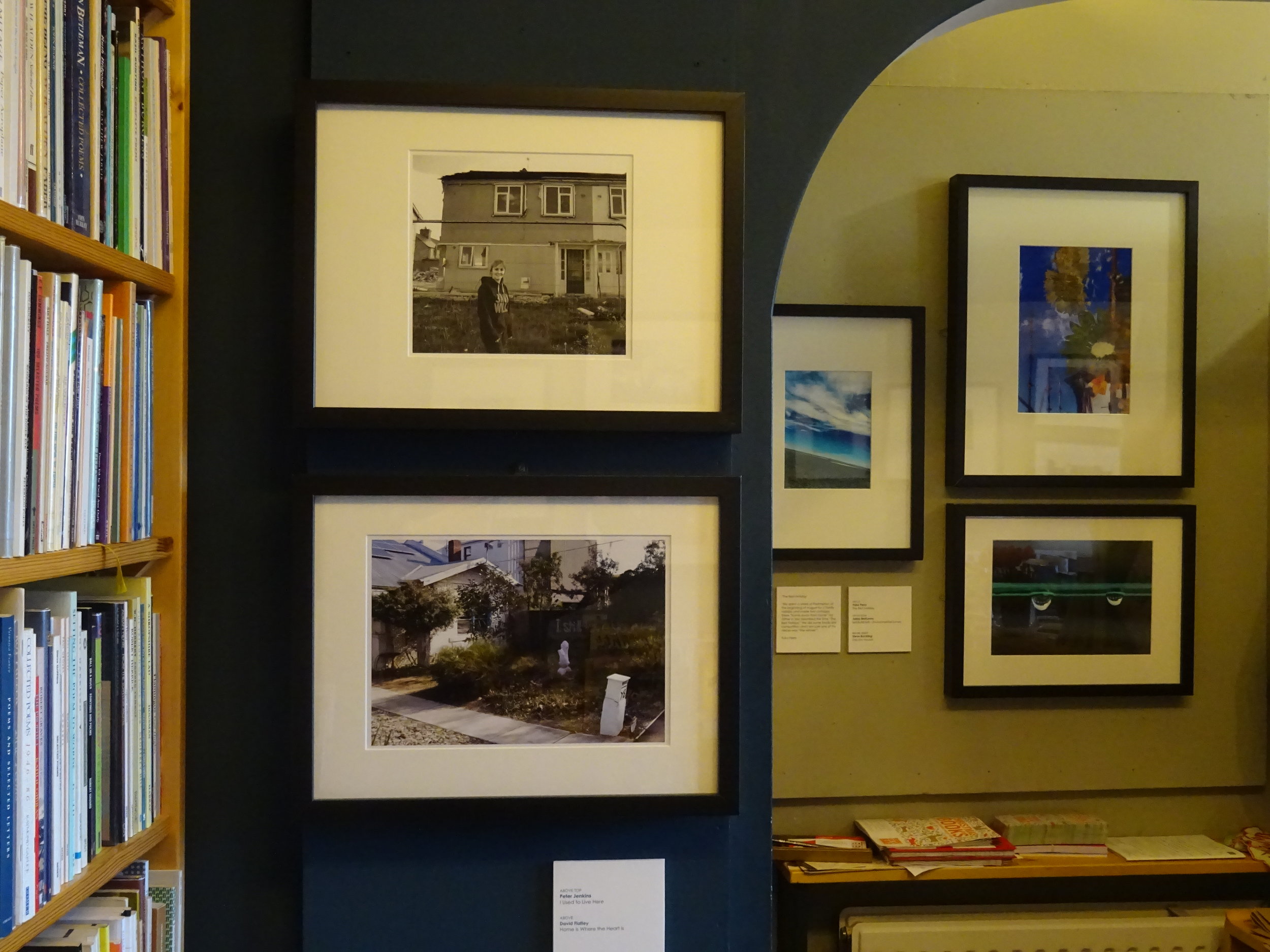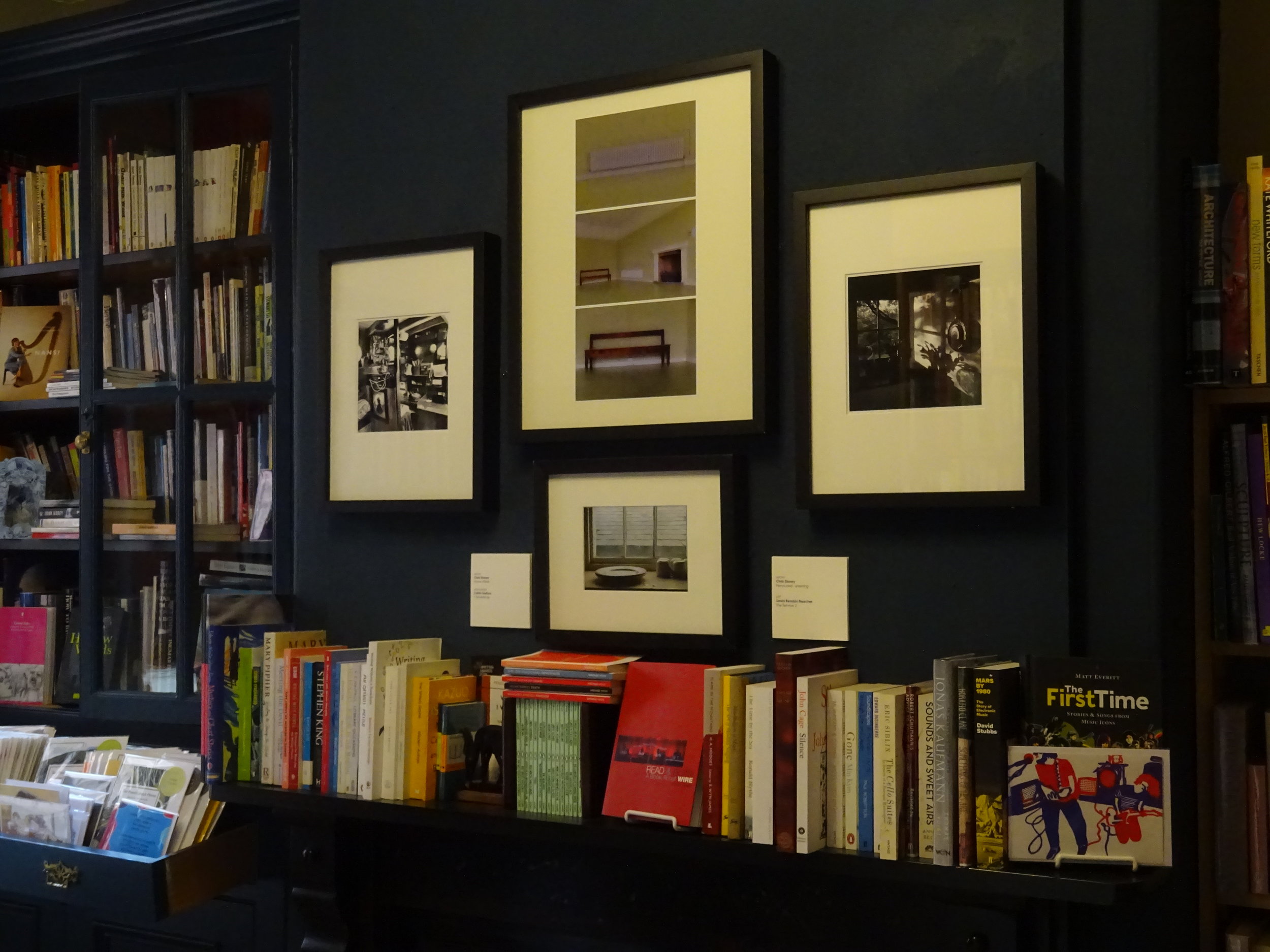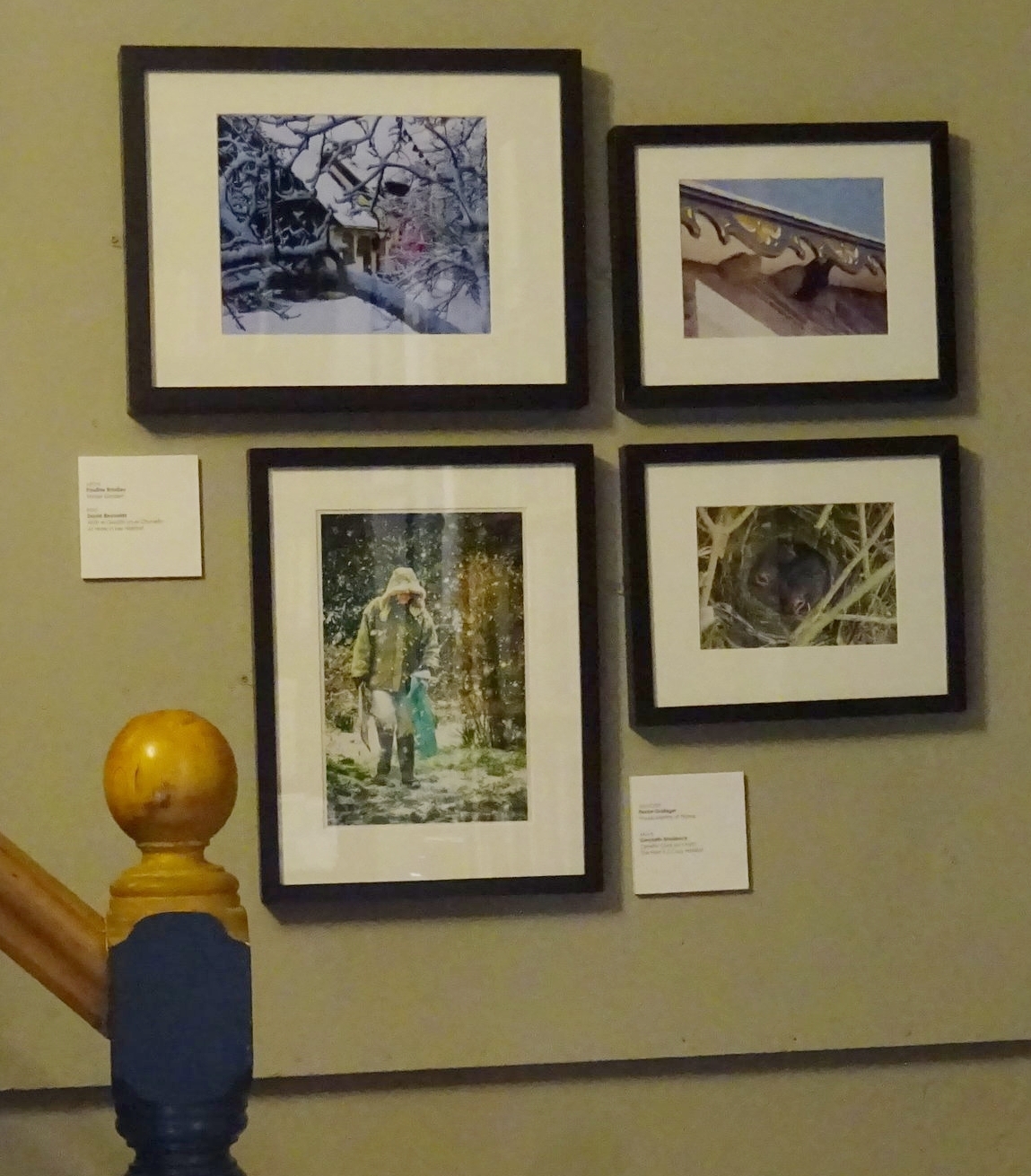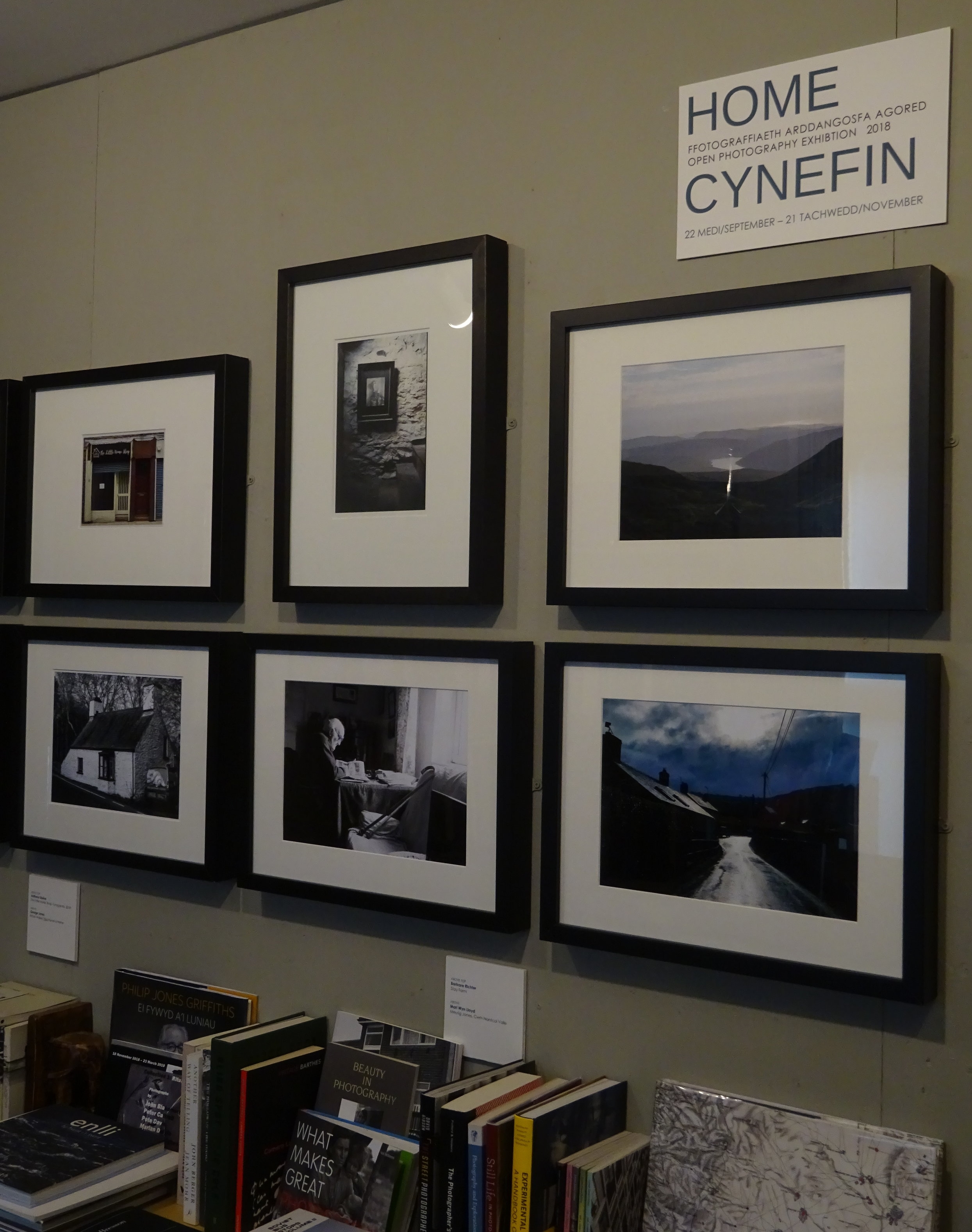 Alan, when it was cold and wet, taking shelter, found that he didn't have to move to take photographs, the world came to him. If it moved on, it was not before he had captured some strange collage of light, colour and humanity in his camera. Colour particularly came into play and some of the photographs became quite abstract and, with the movement of his subjects, a blurring of reality.
Looking Out, Looking In: Views of Urban windows by photographer Alan Hale
Alan, who sadly died during the run of this exhibition as a result of cancer, was determinedly positive right to the end. Alan had been taking photographs around Aberystwyth for many years and first showed his work here at Penrallt Gallery Bookshop in 2016/2017, sharing the gallery space with Peter Jenkins as part of our first Photo Essay exhibition. He was a regular contributor to our annual Open Submission Photography Exhibition since 2011 and that was how we first came to know about him.
When the storms hit Aberystwyth in 2015 and 2016, Alan was, of course, there with his camera, documenting the process of destruction, rebuilding and then more destruction and it was this work that he showed. Things have settled down a little at Aber, but the damage was being done to Alan instead.
Having been diagnosed with cancer, however, did not stop him taking photographs, Alan being the sort of person he is. He just slowed down a bit, moved around less and started to take more photographs from the warmth and comfort of various cafes in the town he has lived in for 45 years. This work took on a life of its own and became a self-published book.
The bookshop is a place where invited photographers can have an early solo exhibition or have their first photograph shown publicly by taking part in our annual Open Submission. Whereas, Ffotogaleri y gofeb is designed to bring established photographers to a new audience here in mid Wales. All shows are curated by us in close collaboration with exhibitors. We take on the cost of the mounting and framing of the exhibitions and we take an agreed percentage of the gallery sales. We record each of the shows for our own archive, so take a look below to get an idea of past exhibitions and what we can provide.
Our new photography gallery ffotogaleri y gofeb opened at the end of November 2017. Our new show, More from The Valleys - the work of Anthony Stokes, is previewing on Thursday 3 May, and is open to the public from Friday 4 May, 2018.
PAST EXHIBITION PROJECTS
2017
THE DROVERS' ROADS OF WALES and other photographs, at MoMA, Machynlleth
Fay Godwin's, 'The Drovers' Roads of Wales', with Shirley Toulson was published in 1977, early on in a career that spanned 30 years of unmatched photographic book production and exhibiting. We made a selection of vintage photographs, from those made by Fay Godwin, for the classic book, The Drovers' Roads of Wales (1977). These were loaned from the National Library of Wales who purchased the set in 1987. It was 40 years since that original exhibition at the Anthony Stokes Gallery, London and Oriel Bookshop, Cardiff that later toured by The Photographers' Gallery, London. These were shown in the Pulpit Room gallery at MOMA MACHYNLLETH.
AND OTHER PHOTOGRAPHS charted Fay Godwin's landscape work immediately preceding The Drovers Roads and over the ensuing 30 years. We invited major figures in British landscape photography, family members and associates of Fay Godwin, writers and art historians who remember her and her work, to each select an image and write an accompanying extended caption. New silver gelatin, selenium toned prints of this selection were made especially for this exhibition by her one-time printer Peter Cattrell using the original negatives, released for the purpose by the British Library.
FAY GODWIN . . . AND OTHER PHOTOGRAPHS - We are planning a re-titled touring exhibition of this part of the project. The prints in the show represent some of what have become Fay Godwin's iconic landscape photographs as well as images rarely exhibited. All are contextualised by the extended captions written by the selectors. Together they provide an unusual, refreshing and very personal appraisal of a life-time's work.
The exhibitions also featured audio visual material, ephemera and the books which were central to Fay Godwin's practice of photography.

A CLEARLY MARKED PATH - an exhibition of original photographs by a few of the many photographers, including major names from British landscape photography, touched by Fay Godwin's special approach to the land she documented.
John Blakemore
Peter Cattrell
John Davies
Pete Davis
Marian Delyth
Caroline Forbes
Paul Hill
Aled Rhys Hughes
Jim Perrin
Jeremy Moore
Jean Napier
Tony Stokes
Tom Teichmann
Roger Tiley
Jane Whittle
PREVIOUS GALLERY EXHIBITIONS