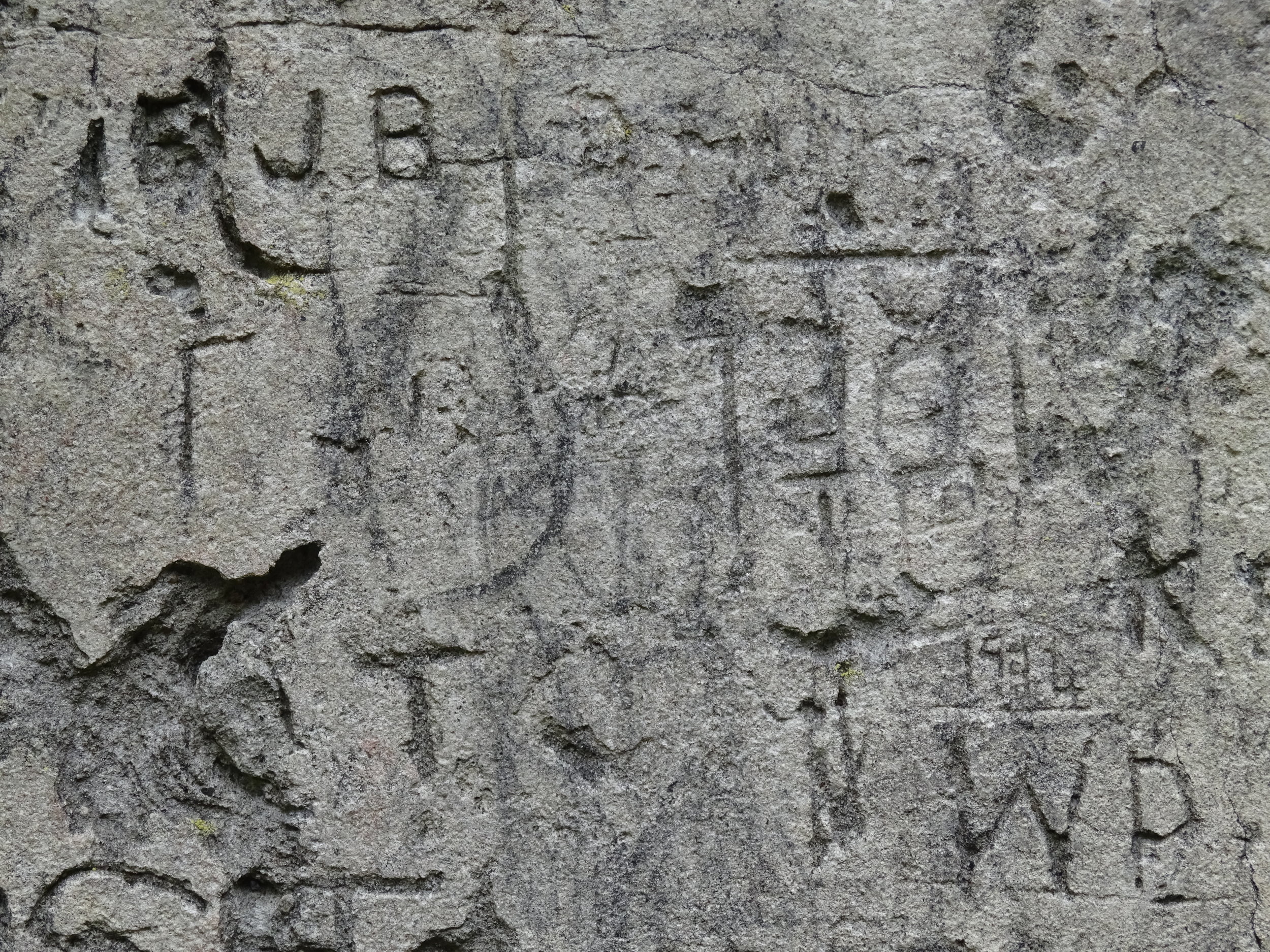 Diane's banner photograph is: graffiti scored into old stone wall, October 2017
General Opening Times (please check
holiday closing times)
Monday 10am–6pm
Tuesday 10am–6pm
Wednesday 10am–6pm
(closed Thursdays)
Friday 10am–6pm
Saturday 10am–4:30pm
Sundays & Bank Holidays Closed
You can use the contact email, phone number or form at the foot of this page to book a place at an event and we'll reply to confirm.

You'll find our bookshop just a few doors down from MOMA Wales, in view of the Clock Tower in Machynlleth, Mid Wales. Do pop in if you're in town.
not local? Our regular email events diary will keep you up to date with our events, exhibitions and offers, just fill in the page below or email:
penralltbooks@gmail.com
by train You can get to Machynlleth very easily by train from both within Wales and direct from Birmingham and Shrewsbury across the border. Ideal for customers further afield that want to take in a good read and some breathtaking scenery. We're just a few minutes walk from the station.
by bike or bus Good on you, there are lots of buses into town with Transport for Wales or Lloyds, or if you're on two wheels there is cycle locking at MOMA.
by car If you need to travel by car, you can park in the large car park off Maengwyn Street
To Get in touch to order books And to book events
Geoff & Diane
pen'rallt gallery bookshop, Heol Pen'rallt, Machynlleth, Powys SY20 8AJ Tel: 01654 700559
Email: penralltbooks@gmail.com
General Opening Times:
Monday 10am–6pm
Tuesday 10am–6pm
Wednesday 10am–6pm
(closed Thursdays)
Friday 10am–6pm
Saturday 10am–4:30pm

Sundays & Bank Holidays Closed
contact us for variations during
Machynlleth Comedy and Music Festivals